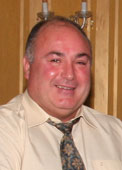 The club has re-appointed George Quinlivan as A team manager to replace the departed James Higgins. Quinlivan returns after an absence of just one season. The man who brought unprecedented success to the club during his seven season stint will be immediately charged with returning the club to the Premier Division from where they were relegated last season.
Already he is at an advantage with the return from a season long injury of striker Denis Kelly while Francis Kielys return home from Australia and the recovery from injury of Eoin Kennedy will strengthen the squad from last season considerably. Quinlivan will be assisted by Terence Whelan.
Benji O'Kelly has been confirmed as B team manager while at schoolboy level the following managers have been appointed: Graham Russell U/8; Tom Burke U/10; Ian Hickey U/12; Paul Molloy U/14 and John Clancy at youth. No manager has been appointed at U/16 as yet.