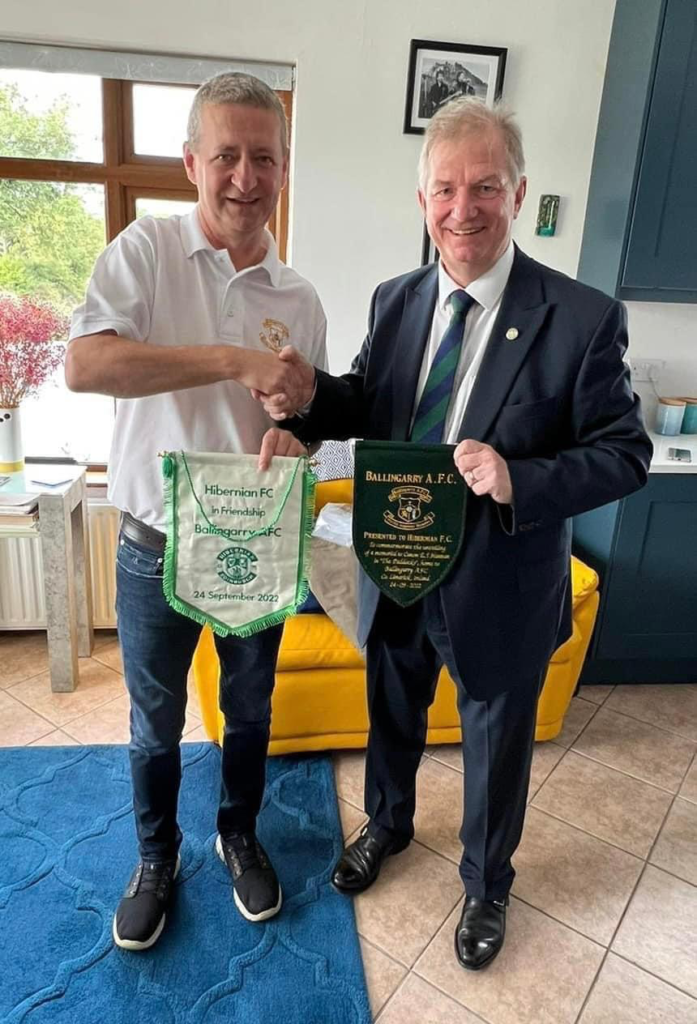 Ballingarry members will be saddened to hear of the passing of Hibernian Football Club director Stephen Dunn. Stephen was the official representative for HFC at our Ballingarry event September 2022.
Steven, founder of the Hibernian Historic Trust was both highly supportive and appreciative of the Ballingarry event, his words on the day, 'the links remade today are everlasting'.
RIP our good friend.