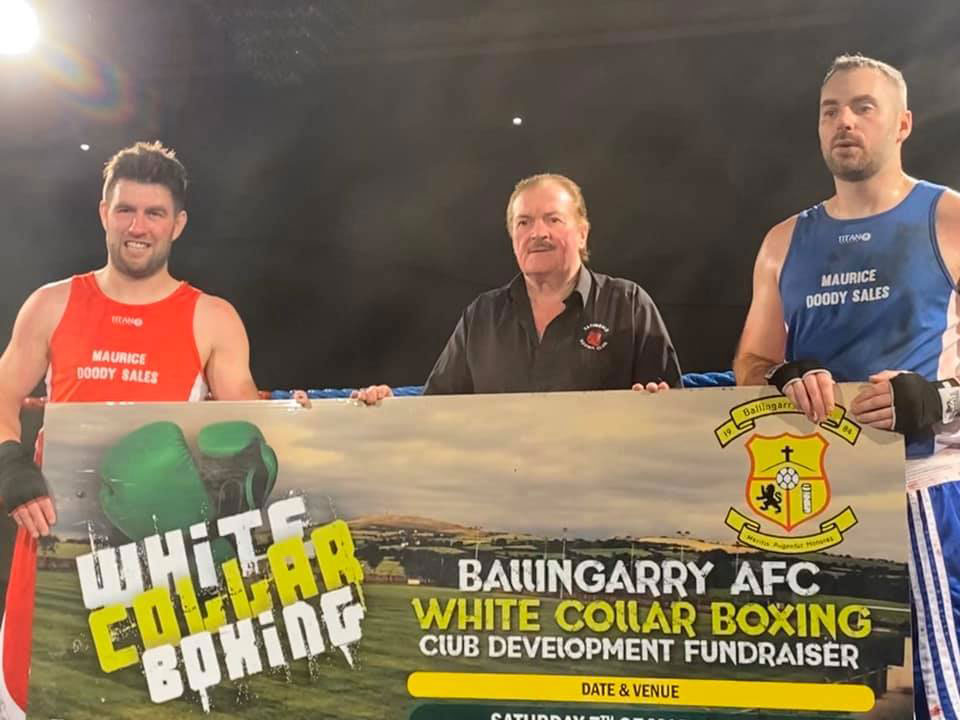 On behalf of the Ballingarry AFC Finance Committee, we would like to thank all of those involved in our recent White Collar Boxing fundraiser. We are completely overwhelmed at the generosity of our local community and of course our local businesses who never fail to amaze us with their ability to support.
We would like to thank the boxers for their commitment and training which was clearly on display the night of the event- Each and everyone should be very proud of their achievements. Thanks also to the Rathkeale Boxing Club for their professionalism in preparing our boxers so well and making our fight night a real success.
We felt that in these strange and difficult times, some happy news never goes astray and as agreed up front, we wanted to share the details of the success of the fundraiser- which brought in a whopping profit of €52,133. for our club. This money will go to improving our facilities with the ultimate goal of providing an additional pitch where our growing club can flourish.
We are aware now more than ever the importance of supporting our local businesses and wanted to share this message to encourage this whenever and wherever possible- they are the life and soul of the community.